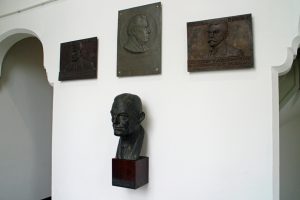 The Beijerinck Museum and Delft School of Microbiology Archive has closed and will not reopen in its current form.
Delft University has sold the building that houses our current hosts, the Delft Science Centre, and the new Science Centre building does not have suitable space for us.
Much of the Archive will be going to Erfgoed Delft, previously the Delft City Archives. It's the best way to ensure the safety of the papers and keep them in Delft, where they belong. The rest of the collection will be dispersed, that's still under discussion.
Many thanks to everyone who has volunteered for different projects over the years, and to our many supporters.